50 Great Animated Films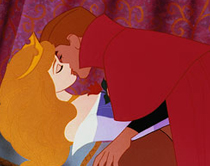 Walt Disney Pictures has a long history of producing quality animated feature films dating all the way back to 1937 with Snow White and the Seven Dwarfs.  For those of us who grew up with Disney on Home Video, there are dozens of films from our childhoods which played an integral role in shaping who we are as adults – from our imaginations to our aspirations.  But the real question is… which of Disney's films rank among the best animated films of all times?
If you were to go by the American Film Institute's Top 10 Animated Films, then Disney (and collaborator Pixar) has made nine of the ten best American animated films, with rival Dreamwork's Shrek sneaking in at position number eight.
As great as many classic Disney films are, I don't think that AFI's list is representative of animation at large, which is why Time Out's 50 Greatest Animated Films is a great alternative list. The list isn't perfect (where's Disney's Beauty and the Beast and The Lion King?!), but it asserts that even when pitted against acclaimed animated films from around the world, Disney's still rank among the best.
Time Out's 50 Greatest Animated Films (Disney films are in bold)

1. My Neighbor Totoro (1988)
2. Snow White and the Seven Dwarfs (1937)
3. The Bugs Bunny/Road Runner Movie (1979)
4. Fantasia (1940)
5. Toy Story (1995)
6. Spirited Away (2001)
7. Yellow Submarine (1968)
8. Belleville Rendez-vouz (2003)
9. South Park: Bigger, Longer & Uncut (1999)
10. Robin Hood (1973)
11. Bambi (1942)
12. Grave of the Fireflies (1988)
13. Dumbo (1941)
14. Gandahar (1988)
15. The Iron Giant (1999)
16. Akira (1988)
17. The Brave Little Toaster (1987)
18. The Jungle Book (1967)
19. When the Wind Blows (1988)
20. Pinocchio (1940)
21. Whisper of the Heart (1995)
22. The Nightmare Before Christmas & Coraline (1993, 2009)
23. Perfect Blue (1997)
24. The Incredibles (2004)
25. Watership Down (1978)
26. Princess Mononoke (1997)
27. Antz & A Bug's Life (1998)
28. Persepolis (2007)
29. The Secret of NIMH (1982)
30. Porco Rosso (1992)
31. WALL-E (2008)
32. Kirikou and the Sorceress (1998)
33. Aladdin (1992)
34. Ghost in the Shell (1995)
35. Beavis and Butt-head Do America (1996)
36. The Lord of the Rings (1978)
37. A Soldier's Tale (1984)
38. Ratatouille (2007)
39. Aqua Teen Hunger Force Colon Movie Film For Theatres (2007)
40. Animal Farm (1954)
41. FernGully: The Last Rainforest (1992)
42. Fritz the Cat (1972)
43. Happy Feet (2006)
44. Waking Life (2001) / A Scanner Darkly (2006)
45. Transformers – The Movie (1986)
46. Paprika (2006)
47. Sleeping Beauty (1959)
48. Final Fantasy: The Spirits Within (2001)
49. Cloudy With a Chance of Meatballs (2009)
50. Heavy Metal (1981)
And for comparison…
1. Snow White and the Seven Dwarfs (1937)
2. Pinocchio (1940)
3. Bambi (1942)
4. The Lion King (1994)
5. Fantasia (1940)
6. Toy Story (1995)
7. Beauty and the Beast (1991)
8. Shrek (Dreamworks, 2001)
9. Cinderella (1950)
10. Finding Nemo (2003)