Pixar Celebrates 25 Years with Cars 2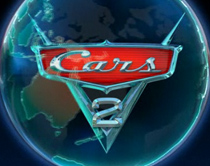 In 1986, Apple co-founder Steve Jobs purchased the computer graphics division of George Lucas's Lucasfilm, Ltd. for $10 million and established the group as an independent company named "Pixar". And now, 26 Oscars, 11 feature films, and more than 20 animated shorts later, Pixar Animation Studios is celebrating its 25th anniversary with the release of the company's third sequel, Cars 2, which premieres in theaters on Friday, June 24th, 2011.
The original Cars was released in 2006, coinciding with Pixar's 20th anniversary and grossed more than $244 million domestically for a worldwide total of almost $462 million. Cars is widely considered by critics to be the weakest of Pixar's feature films with a 74% Fresh rating on Rottentomatoes.com, as compared with Monsters, Inc.'s 95%, Wall-E's 96%, Up's 98%, and Toy Story 3's 99%. 74% Fresh is hardly shameful, and it's a target that parent company Disney regularly misses (52% for Alice in Wonderland (2010), 35% for Mars Needs Moms), even with mega-hits like the Pirates of the Caribbean franchise (33% for On Stranger Tides).
Unfortunately, if the early reviews are predictive of Cars 2's final approval rating, the film may be Pixar's first critical failure if it garners less than the 60% rating needed to declare a film "Fresh" on Rottentomatoes (Cars 2 currently stands at 44% with 39 total reviews). It is unlikely, however, that negative critical response will keep audiences away when the film opens on Friday. With its familiar characters, spy movie intrigue, and gorgeous CGI animation, Cars 2 is the perfect summer family blockbuster, and the film has virtually no G or PG-rated competition in theaters right now, aside from Jim Carrey's Mr. Popper's Penguins and the 5 week-old Kung Fu Panda 2.
While a major box office haul and critical approval would make Cars 2 yet another feather in Pixar's heavily plumed cap, the film can perform modestly in theaters and still be a success, thanks to the extremely lucrative Cars and Cars 2 Disney/Pixar merchandise. Cars may not have won any Academy Awards, but thanks to its huge popularity with kids, especially boys, it is by far Pixar's best-selling film in retail sales, earning Disney more than $8 billion in the past five years. Projections estimate that thanks to the new Cars 2 merchandise, retail sales this year will exceed the $2.4 billion that Toy Story 3 generated in 2010.
From Disney Consumer Products (DCP): "The Cars franchise has allowed DCP to tap into the film's success and leverage it as a franchise with year-round opportunity at retail. (…) To date, the Cars franchise boasts tremendous popularity with consumers including a publishing program resulting in 63 million books and 12.4 million magazines sold worldwide, a home décor line featuring the #1 boys bedding pattern in the industry, and a thriving toys line resulting in more than 200 million Cars die-cast vehicles sold."
The boy-friendly Cars/Cars 2 retail franchise was exactly what Disney needed to complement its wildly successful Disney Princess and Disney Fairies merchandise lines that appeal mainly to girls. With the onslaught of new Cars 2 products, the Cars-brand is ubiquitous, and Disney Store exclusive products range from race cars to plushies, backpacks, bedsheets, stationary sets, and sandwich makers.
Other retail stores are also offering exclusive Cars 2 products, including "Snap N Go" customizable vehicles at Toys R Us, Lights and Sounds Mater at WalMart, graphic tees at Sears, and Pit Crew Starter Kits at KMart.
CARS 2 BONUS: Moviegoers who see Cars 2 between June 24th and September 30th can submit their ticket stubs to DisneyMovieRewards.com to earn up to 200 points for a family of four (50 points per ticket, 4 ticket maximum).
Love it or hate it, the Cars franchise is here for the long haul, and more so than any other Pixar film, this one's really for the kids boys.