Famous Voices Behind Disney DVDs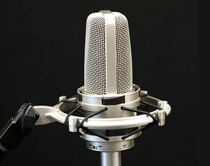 Thanks to glamorous movie premieres, red carpet events, and tabloid magazines, movie stars always get a lot of attention, and everyone knows a star's drawing power can make or break a film at the box office. Pirates of the Caribbean: The Curse of the Black Pearl (and subsequent franchise sequels) wouldn't have made as big of a splash in theaters without the hugely talented Johnny Depp, and it is unlikely Disney's Bedtime Stories would have surpassed $100 million at the box office without likable star Adam Sandler.
The success of animated films is less dependent on its stars than live action films, but that hasn't kept Disney and Pixar from filling their such famous talents as Robin Williams, Tom Hanks, Tim Allen, Joan Cusack, Billy Crystal, John Goodman, Eddie Murphy, John Travolta, Miley Cyrus, Whoopi Goldberg, Matthew Broderick, James Earl Jones, Glenn Close, Alfre Woodard, Paul Newman, Bob Newhart, Eva Gabor, Jeremy Irons, Danny DeVito, Michael J. Fox, Minnie Driver, and Angela Lansbury.
But what about Disney's booming home video market and the company's dozens of films that have been released straight to DVD, bypassing the glitz and glam of star-studded movie premieres? The direct-to-DVD releases are made on much smaller budgets than their theatrical counterparts, but they have also attracted quite a roster of vocal talents. Check out the stars below (excluded from the list are actors reprising roles they first played in theatrical releases).