Congratulations, AKsquared!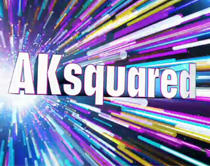 The Make Your Mark: Ultimate Dance Off 'Shake It Up' Edition was a wild success for the Disney Channel. When the competition first began in July, Disney received more than 28,000 online audition videos and selected six semi-finalist dance acts (AKsquared, Jade, Amir, Casey and Sam, Arjang, Christine and June) to compete in the premiere televised event of the Ultimate Dance Off on the Disney Channel.
The competition aired on Friday, October 14th, followed by a Sunday night results show, drawing 4.2 and 4.0 million total viewers, respectively. Both the Friday and the Sunday telecasts were tops in their time slots for Kids 6-11 (2.0/2.2 million) and Tweens 9-14 (1.6/1.8 million).
For two hours following Friday's telecast, viewers had the opportunity to cast votes for their favorite dancers up to 5 times each by text and online. The official Make Your Mark website was (presumably) so overwhelmed with viewers trying to cast their votes that the site went down that night, preventing many people (including me!) from voting.
Last weekend, Blogging Disney ran an unofficial poll inviting Make Your Mark fans to guess which finalist would win the dance off before the winner was announced Sunday night. More than 1,000 people made their guess, and AKsquared received 46% of the poll's vote, winning by a huge margin over Jade (19%), Amir (14%), Sam and Casey (9%), Arjang (8%), and Christine and June (5%).
Disney hasn't revealed any specifics regarding the actual votes cast and the margin of victory, but AKsquared was officially chosen as the Ultimate Dance Off winner, and the four dancers (Arielle, Kailey, Alyssa, and Kalani) will appear as spotlight dancers on a future episode of Disney Channel's popular Shake It Up dance series.
The second season of Shake It Up premiered on Sunday, September 18th, 2011. The series stars actor/dancers Bella Thorne and Zendaya as best friends CeCe Jones and Rocky Blue who land roles dancing on a local series, Shake It Up Chicago. This season's celebrity appearances include Atticus Shaffer (The Middle), Ben Savage (Boy Meets World), and Marissa Jaret Winokur (Hairspray).
If you missed seeing the Ultimate Dance Off on TV, the Make Your Mark website is currently featuring clips of all six of the finalists dancing in the televised event. Watch the videos now. Disney has yet to announce if there will be another 'Edition' of the Ultimate Dance Off, but the competition was such a success, it's very likely that another one is in the works!