Snow White is All the Rage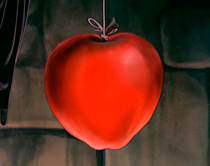 74 years ago, Walt Disney released Snow White and the Seven Dwarfs (1937), the first full-color animated feature ever produced and the first film in the Walt Disney Animated Classics cannon which has grown to 51 animated features, including 2011's Winnie the Pooh.
Despite the years that have passed, Snow White remains a very popular Disney character. She is one of the ten official Disney Princesses and appears frequently at the Disney parks as a meet and greet character and in the Snow White's Scary Adventures dark ride. The seven dwarfs in the original Brothers Grimm fairy tale may not have had names or personalities, but Walt Disney imbued them with both, and Sleepy, Happy, Grumpy, Dopey, Sneezy, Bashful, and Doc remain beloved classic characters.
Disney's animated Snow White and the Seven Dwarfs may be iconic, but there's always room for contemporary adaptations of classic fairy tales, and Walt Disney Pictures has plans for another Snow White film, currently set for a 2013 release.
Few production details have been announced for Disney's Order of the Seven, although writer Michael Arndt (Little Miss Sunshine, Toy Story 3) and director and visual effects artist Michael Gracey are currently on board to write and direct. More information on the film is available to IMDB Pro subscribers. The film is set in the ancient far east and will revolve around a band of seven warriors in China who protect an English woman from her evil stepmother.
Order of the Seven is far from the only Snow White adaptation that will be coming soon to theaters. Kristen Stewart (Twilight series) stars as a medieval warrior-in-training Snow White who joins forces with the Huntsman (Chris Hemsworth, Thor) on a quest to vanquish the Evil Queen (Charlize Theron, Monster) in Universal Pictures' Snow White and the Huntsman (2012). A more traditional fairy tale adaptation with a dark twist stars Julia Roberts (Erin Brockovich) as the Evil Queen and Lily Collins (The Blind Side) as Snow White in Relativity Media's Untitled Snow White (2012).
Fairy tales are all the rage on TV too, as two new series, Once Upon a Time on ABC (a Disney subsidiary) and Grimm on NBC, tackle fairy tale stories in serial form. In Once Upon a Time, Storybrooke, Maine is a small town where magic is real and fairy tale characters live with no memory of their past storybook lives. The characters have been cursed by the Evil Queen to live a miserable, timeless existence where the only happy ending is hers. The series stars Ginnifer Goodwin (Big Love) as Snow White, Jennifer Morrison (House) as Emma Swann, Snow White's long lost daughter, and Lana Parrilla (24) as the Evil Queen.
In Grimm, a homicide detective Nick Burkhardt (TV regular David Giuntoli ) discovers that he is a descendant of the Grimms, a group of hunters whose mission is to protect humanity from the sinister storybook characters who have infiltrated the real world. The series is a procedural drama that mixes traditional detective mysteries with supernatural storylines inspired by the Brothers Grimm fairy tales.