The Ultimate Dance Off Airs on TV!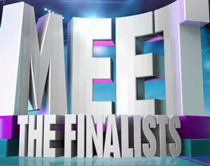 For five weeks during Summer 2011, dancers who were between 8 and 16 years old were invited to submit online audition videos to Disney Channel's first ever dance-themed talent competition, Make Your Mark: Ultimate Dance Off Shake It Up Edition. More than 28,000 videos were submitted, and from those videos, six semi-finalist dance acts were chosen.
Now these semi-finalist dancers are finally ready to show their skills when Disney Channel airs the premiere of the Ultimate Dance Off on Friday, October 14th at 8:30pm ET/PT with a results show to follow on Sunday, October 16th at 8:30pm ET/PT. The six dance acts will perform for celebrity judges Selena Gomez (Wizards of Waverly Place), recording artist Sean Kingston, choreographer Rosero McCoy (Shake It Up), and Disney Channel viewers.
Debby Ryan of The Suite Life on Deck and Jessie is hosting the telecast along with Shake It Up cast members Roshon Fegan and R. Brandon Johnson. Bella Thorne and Zendaya, the stars of Shake It Up, will also make guests appearances.
Voting for the Ultimate Dance Off will be similar to American Idol voting procedures, except there is no call-in voting by phone and the number of times an individual can vote is strictly limited. For two hours following the October 14th broadcast, viewers will be able to place votes for their favorite finalists with a limit of up to five online votes (www.DisneyChannel.com/MakeYourMark) and five votes by text.
When we first saw the semi-finalists in their audition videos, they were limited to 45 seconds of self-choreographed routines. Now the eleven dancers are working with top choreographers to prepare for the Ultimate Dance Off and on Friday, we'll really get to see what they can do.
Meet the Semi-Finalists (and watch their auditions)!

Arjang

12 year old Arjang's liquid dancing and pop and lock routine is even more impressive when he admits that he's a freestyler who dances without choreography.

Jade

12 year old Jade from Illinois can really work the audience with her spunky hip hop moves and pirouette turns.

Amir

13 year old Amir from Virginia knows how to groove and has fancy footwork to match.

Sam and Casey

Sam and Casey from the West Coast have an edge as the only male/female pair for lifts, dips, and other pair moves.

Christine and June

Christine and June are sisters from New Jersey with a unique style and lots of personality.

Arielle, Kailey, Alyssa, and Kalani

Self-dubbed "AKsquared" from Arizona impressed with their gymnastics moves and great flexibility.
Tune in on October 14th for the Ultimate Dance Off event to vote for your favorite dancers! The grand prize winner will be featured as a spotlight dancer on an episode of Shake It Up. All eleven young performers have proven that they are extremely talented, but who will win it all?