Will 2013 Have An Ultimate Dance Off?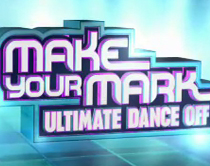 In the summer of 2011, the Disney Channel launched its first-ever nationwide dance competition: the Make Your Mark: Ultimate Dance Off 'Shake It Up' Edition.
Solo and group dancers between the ages of 8 and 16 were invited to upload their auditions to the Make Your Mark website, with more than 28,000 audition videos submitted. Six finalists were chosen to compete in a televised event, and the winners, a team of four dancers known as AKsquared, were featured on an episode of Disney Channel's hit series Shake It Up.
The competition was such a success that the Disney Channel hosted its second Make Your Mark: Shake It Up Dance Off the following summer. In 2012, another 25,000 audition videos were submitted and six new finalists were selected for the second televised dance event. The pint-sized winners (and eventual Shake It Up spotlight dancers) were DJ's Mix, a duo featuring two of the competition's youngest dancers: Jaycee, age 9 and Dylynn, age 10.
Millions of Disney Channel fans watched the finalists compete in both Ultimate Dance Off televised events and thousands texted, called in and voted online for their favorite dancers. Without a doubt, the Make Your Mark: Shake It Up Dance Off was a wildly popular competition series…but was it also Disney's last?
Will there be an Ultimate Dance Off in 2013?
Blogging Disney is not affiliated with the Walt Disney Company, and without insider knowledge, we can only speculate as to the fate of Make Your Mark. By this time last year, the competition was well underway with thousands of online video submissions. The 2012 competition was announced in the early spring, but this year, there has been no word from Disney, and the Make Your Mark website no longer exists, redirecting instead to the default disneychannel.diney.com domain.
It may be that Disney Channel has opted to forgo the competition this year to focus on newer properties like Teen Beach Movie, an original movie musical that premieres next week. Or it could be that the Ultimate Dance Off, with its thousands of audition videos and American Idol-like voting system, was too time-consuming and labor-intensive to run on a yearly basis.
When I visited the Make Your Mark website in 2011 and 2012, the bandwidth speed was so slow that the videos were practically unwatchable. Bandwidth allocation is only one of the many challenges – and expenses – of running an online competition series, but it could have been the nail in the coffin of the 2013 edition.
Our series of Ultimate Dance Off entries were some of Blogging Disney's most popular posts, and we enjoyed hearing from the fans over the past few years. If we find out that Disney Channel is hosting another dance competition, we'll let you know, and in the meantime, we'll keep you updated on everything Disney.