Watch "Tangled: Ever After" Online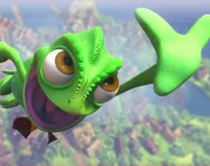 A year ago, the world watched as Kate Middleton and Prince William married in a stunning real-life fairy tale wedding, and six months later, Rapunzel was crowned an official Disney Princess during a coronation ceremony at Kensington Palace.
Now the world can finally see the spunky, formerly-blonde princess get her own happily ever after when she marries Flynn Rider (aka: Eugene) in a brand-new animated short.
In the grand tradition of delightful animated shorts that have preceded Pixar feature films since The Adventures of André and Wally B played ahead of Toy Story's 1995 theatrical release, the Walt Disney Company released Tangled: Ever After, a zany 6-minute CGI film which premiered before the re-release of Disney's Beauty and the Beast in 3-D on January 13th, 2012. The short has since made its TV debut on the Disney Channel in March, 2012.
If you thought Rapunzel's animal companions Maximus and Pascal got into mischief while helping her escape from the wicked Mother Gothel, just wait until you see what happens when they serve as ring bearers during Rapunzel's royal wedding…and they lose the rings. Havoc and humor ensue.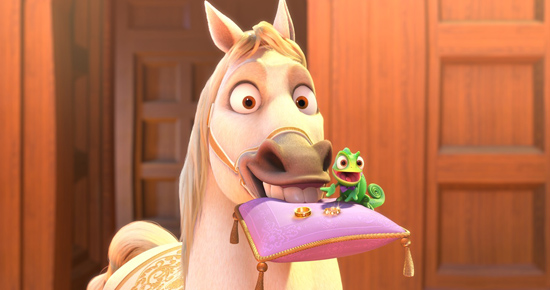 Wedding Pro Advice: If you have ring bearers presenting the rings on a cushy pillow, and you don't want an untimely sneeze to send them rolling down the aisle before you say "I do", tie them to the pillow. But honestly, where's the fun in that?
Tangled: Ever After is now available to watch online (over and over again) at the official Disney Princess Website, along with more than 50 other clips, making-of videos, and songs from Tangled and other Disney Princess properties.