Disney Store Celebrates 25 Years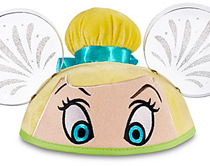 When I was in high school, my favorite Disney character was Tinker Bell, and I was definitely ahead of the Tinker Bell-loving craze. Whenever I went to Disney World, Hot Topic, or to the Disney Store (at the Tanger Outlets in Foley, Alabama!), I was always on the hunt for Tinker Bell merchandise, but the feisty little fairy was hard to find.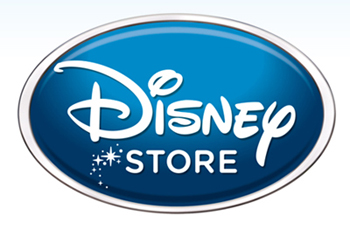 Over the years, I managed to accumulate a modest fairy collection which included a Tinker Bell doll, several key chains, stickers, a journal, a picture frame, a puzzle, an assortment of snowglobes and figurines, and my favorite: three Tinker Bell mugs that I drink from every morning. I am no longer actively collecting, which is great for my mental health (and my bottom line), because all it takes is a three-second Google search to be completely overwhelmed by the quantity and quality (and $$$) of Disney Fairies merchandise available now.
My search for Tinker Bell began more than a decade ago, long before Disney launched the Disney Fairies line of movies, games, and merchandise, and back when the Disney Store was just a place to shop, instead of an interactive, themed wonderland where toys aren't just bought, they're created. Whenever I visit the beautiful Disney concept store in Times Square, I'm positively twitterpated, and it takes every ounce of willpower to keep my inner 13-year old from buying ALL THE THINGS!!!
The Disney Store celebrated its 25th anniversary on March 28th, 2012 (it's almost as old as I am!), and the store's exclusive merchandise is better than ever. While much of the Disney toys available at Walmart and other discount stores are affordable, the quality and selection are nowhere near what the Disney Store offers on location and online.
After wrapping up its anniversary sale at the end of March, the Disneystore.com is currently celebrating the Spring Toy Spectacular with scores of toys discounted 20%-60% off, including Disney Princess and Cars 2 merchandise.
And for Tinker Bell-loving fans, you can become a collector in no time thanks to the ease of buying online. Some of my favorite Tinker Bell collectibles which are currently available at the Disney Store are pictured below. Buy them now!