Disney: Under Construction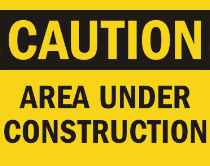 These days it seems like the Walt Disney Company is officially "under construction", and the Internet is abuzz with excitement over the new features and upcoming expansions that Disney has planned.
At the top of the chat-worthy charts:

Fantasyland in the Magic Kingdom is undergoing a major expansion with four brand-new attractions: "Under the Sea – Journey of the Little Mermaid", the "Seven Dwarfs' Mine Train", the "Beast's Castle", and "Princess Fairytale Hall".

"The Haunted Mansion" at the Magic Kingdom gets a makeover with a brand-new interactive line queue and enhanced hitchhiking ghosts.

"Star Tours – The Adventures Continue" re-launches with state-of-the-art 3-D effects and 54 different possible ride experiences.

"Ariel's Undersea Adventures" finally sets sail with Disney's most advanced animatronic characters and a soundtrack of beloved songs from the film.

Disney breaks ground in Shanghai for its newest theme park which will feature Disney characters and attractions, as well as all-new experiences and stories inspired by and created for the people of China.

Disney Cruise Lines launches the Disney Dream, its largest and most elaborately themed ship, with its fourth ship, the Disney Fantasy, scheduled to enter service in 2012.

Disney's beautiful Aulani Resort & Spa is set to open in Hawaii as the twelfth Disney Vacation Club and the perfect vacation spot for fairytale weddings and honeymoons.
What many people may not realize is that the Walt Disney Company's upgrades aren't just limited to the theme parks, resorts, and cruise lines.
The Disney Store has unveiled plans to open interactive concept stores in more than 40 new locations in 2011. The concept stores are a unique shopping experience which provide kids with interactive play opportunities where they can build their own toy Cars or star in a Disney Princess video clip. When added to the 19 stores that debuted in 2010, there will be 60 total concept stores in North America and eight other countries by the end of this year.
NYC's Disney Store in Times Square (which opened last November) is one of these concept stores. In addition to being elaborately themed with animated trees, a sparkly paved floor, and a merry-go-round swing ridden by plushie versions of Disney characters, the store has a play area for toddlers and a giant screen that projects scenes from Disney films.
Next year, the Walt Disney Company plans to celebrate the 25th anniversary of the Disney Store chain by remodeling a number of its existing stores, including the original Disney Store in the Glendale Galleria in Glendale, California, which opened in 1987.
And lastly, Disney is planning a massive overhaul of Disney.com to provide online access to full-length movies, TV shows, and games. The content will be available through a mix of subscription-based, pay-per-view, and ad-supported media.
How exciting! It's about time that Disney catches up with the rest of the Internet and brings its content online. I only hope that the initial launch of the new Disney.com won't discriminate against certain cable providers like HBO GO's service currently does. It's very frustrating to be a paid HBO subscriber and be unable to instantly access "every episode of every season of the best HBO shows, movies, comedy, sports, and documentaries" because Time Warner Cable is not one of its "currently participating TV providers".