Monsters, Inc. 2: Monsters University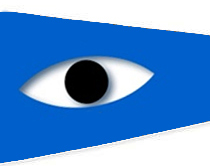 In the wake of the overwhelming critical and financial success of Toy Story 3 (which scored two Oscars at the 2011 Academy Awards), the once sequel-adverse Pixar Studios is looking pretty sequel-snuggly. Pixar's Cars 2 will hit theaters this summer on June 24th, and rumors have circled about other sequels in the works, including The Incredibles 2. Fans of The Incredibles will be disappointed that Pixar has yet to go public with the fate of the heroic Parr family, but a 2012 release has been secured for a sequel of an equally beloved, soon-to-be franchise: Monsters, Inc. 2, set to debut on November 2nd, exactly eleven years after the original hit theaters.
Contrary to rumors that Monsters, Inc. 2 would take place years in the future with a grown-up "Boo" returning to Monstropolis, Pixar will venture into uncharted franchise territory for the first time with a Monsters, Inc. prequel rather than sequel. The announced prequel, Monsters University, will follow the exploits of one-eyed Mike Wazowski and gentle giant James P. Sullivan as student rivals at the University of Fear. The film will focus on the fledgling friendship of the duo long before their time at Monsters, Inc. and their scare floor adventures with Boo. Billy Crystal and John Goodman are set to reprise their respective roles from the original film, but no other actors have been announced.
Monsters University will debut four and a half months after the release of Pixar's thirteenth animated feature film, Brave (out June 22, 2012), a mythical Scottish fairy tail adventure which is the studio's first non-sequel film since 2009's Up, and Pixar's first-ever feature to star a female protagonist. 2012 will mark the first time Pixar releases two films in one calendar year… let's hope they're good ones!
With more than eighteen months of waiting ahead, I recommend that Monsters, Inc. fans bide their time by visiting the Magic Kingdom's "Monsters, Inc. Laugh Floor" attraction, a comedy show MC'd by Mike Wazowski and starring digital renditions of up-and-coming comedians performing at Monstropolis's first-ever comedy club. The interactive attraction uses incredible digital puppetry technology (also seen in Epcot's "Turtle Talk With Crush") and is good for a few laughs and a one-of-a-kind experience.