Test Your Disney Knowledge at Sporcle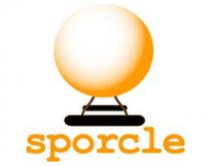 One of my favorite places to waste time online is Sporcle.com, a trivia quiz website which features more than 180,000 timed trivia games that have been played more than 500 million times. Sporcle's slogan is "Mentally Stimulating Diversions" and these diversions are categorized by theme: Geography, Entertainment, Science, History, Literature, Sports, Language, Just for Fun, Religion, Movies, Televisions, Music, Gaming, Miscellaneous, and Holiday.

There's something for everyone at Sporcle, and the majority of the quizzes are user-created and cover a wide range of trivia topics, from the common (U.S. Presidents, Countries of the World, etc), to the obscure (20 Weakest Evolved Pokemon, Greenhouse Gas Emissions by Sector, etc). Disney fans will be pleased to find hundreds of Disney-themed trivia games at Sporcle.com.
Below are links to a few of my favorite Disney quizzes. Beware of addiction!
Disney Films in 8 Words (my score: 26/26)
Can you name the animated Disney movies based on their 8-word-long descriptions?
This one should be a cinch for Disney fans. It's a good introduction to Sporcle-style quizzes and should get you warmed up for the more challenging games below.

Walt Disney Animated Classics (my score: 48/50)
Can you name the Walt Disney Animated Classics?
The time I spent working on trivia facts for the films in the Disney cannon really helped me with this one. My memory was a little patchy in the 50s – 70s, but the rest were a cinch.

Disney Animated Movies by Tagline (my score: 36/40)
Can you name the Disney Animated Movies by Tagline?
Some of the taglines were a little vague, but the year the films were released provide an extra clue. Still challenging!

Disney Animals (my score: 39/40)
Can you name the animals from the animated Disney or Pixar characters?
This one may be challenging if you haven't seen all of the films that the characters are from. Guessing random animal names might help – especially animals in the primate family.

Disney Opening Lines (my score: 20/22)
Can you name the Disney Animated Features from their opening lines?
This one is a fun challenge! There's a couple of films I haven't seen in a while, and their opening lines eluded me. Others – like Aladdin – will be imprinted in my brain forever.

Disney Songs (my score: 29/32)
Can you name the Disney/Pixar movie from the songs listed below?
This quiz is tricky! A number of the songs are from Disney's live-action films and a couple of them are quite obscure.

Finish the Lyrics (my score: 10/15)
Can you name the end of the Disney lyrics?
This was a hard one for me. Fans who listen to Classic Disney shouldn't have a problem.

Disney Theme Park Attractions (my score: 24/25)
Can you identify the Disney attractions in the photos?
In this quiz, there's a nice mix of attractions from Disney World and Disneyland. I missed one attraction from the Animal Kingdom because I couldn't get the spelling right.

Countries in Epcot (my score: 11/11)
Can you name the countries in Epcot's World Showcase in Walt Disney World?
Eating at restaurants in 4/11 of the countries during my Disney honeymoon definitely helped me with this quiz.
There are hundreds of other Disney-themed quizzes at Sporcle. Try them all!