Disney Friends for Change: Project Green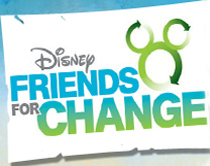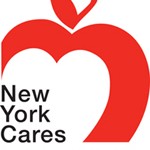 With the school year wrapping up and summer finally here (in the northern hemisphere, anyway), it's the perfect time for families to go outside and connect with their communities and get kids actively involved in changing the world for the better.
I recently completed volunteer orientation with New York Cares, New York City's largest volunteer organization whose 50,000+ volunteers help more than 400,000 disadvantaged New Yorkers every year. I am excited about the opportunity to start volunteering with one of the hundreds of projects available every month, from sorting pantry foods to painting schools, knitting with senior citizens, organizing books at the local library, recording books for the blind, and weeding and planting community gardens.
New Yorkers aren't the only ones who have embraced the volunteer spirit, and the Walt Disney Company is inspiring kids around the world to become more environmentally active through Disney Friends for Change: Project Green, an innovative multi-platform environmental initiative on Disney Channel, Radio Disney, and Disney.com that invites young people to join together to help the planet.
Project Green's Kids in Action profiles real kids around the world and the ways they are helping their communities and the planet with the support of their family, friends, and schools. Kids as young as 7 have posted about taking initiative by recycling, cleaning up trash, and planting gardens, and the site's "Featured Friend" highlights the efforts of some of these youths more in-depth. Kids can also Take Action and make online pledges to conserve energy, reduce waste, protect natural spaces, and use less water. Hundreds of thousands of kids around the globe have already made their pledges, now you can make yours!
Kids who can't get involved in their communities in real life can still help the planet online. Energy Dance Battle is the first of three games that will allow players to join teams, play games, and donate points to different charities (Blue Team=Ocean Conservancy, Red Team=World Wildlife Fund, Green Team=Fauna and Flora International, Yellow Team=UNICEF), with Friends for Change making a $100,000 donation to the winning team's charity.
Disney Channel stars from around the world have also joined teams and will be participating in the Disney Channel's Disney Friends for Change Games, a competitive sporting event with an eco-friendly twist that will air on the Disney Channel this summer. The four teams will compete in four events with a prize of $325,000 for the winning team's charity.
Disney Channel star Bridgit Mendler's single "We Can Change the World" is the new musical anthem for Friends for Change, and proceeds from sales of the single will help raise funds for conservation projects around the world. It's Friends for Change's third musical anthem, with the two previous songs, 2010's "Make a Wave", recorded by Joe Jonas and Demi Lovato, and 2009's "Send It On" by Miley Cyrus, Jonas Brothers, Selena Gomez and Demi Lovato, having successfully raised more than $800,000.
The song's upbeat tempo and lyrics: We can change the world with every footstep. / We're taking a journey. / We're gonna do the little things, the big things. / We're gonna do everything we can., like Friends for Change's other programs, are intended to inspire kids to become more active in helping the world any way they can. Youth Service America, in partnership with Disney, is providing yet another way kids can get involved by offering $500 Disney Friends for Change grants that fund kid-led service projects which focus on making environmentally friendly changes and engaging youths on Global Youth Service Day.