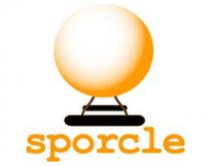 One of my favorite places to waste time online is Sporcle.com, a trivia quiz website which features more than 180,000 timed trivia games that have been played more than 500 million times. Sporcle's slogan is "Mentally Stimulating Diversions" and these diversions are categorized by theme: Geography, Entertainment, Science, History, Literature, Sports, Language, Just for Fun, Religion, Movies, Televisions, Music, Gaming, Miscellaneous, and Holiday.

There's something for everyone at Sporcle, and the majority of the quizzes are user-created and cover a wide range of trivia topics, from the common (U.S. Presidents, Countries of the World, etc), to the obscure (20 Weakest Evolved Pokemon, Greenhouse Gas Emissions by Sector, etc). Disney fans will be pleased to find hundreds of Disney-themed trivia games at Sporcle.com.
Below are links to a few of my favorite Disney quizzes. Beware of addiction!